Free E-Book:
Start Learning How to Code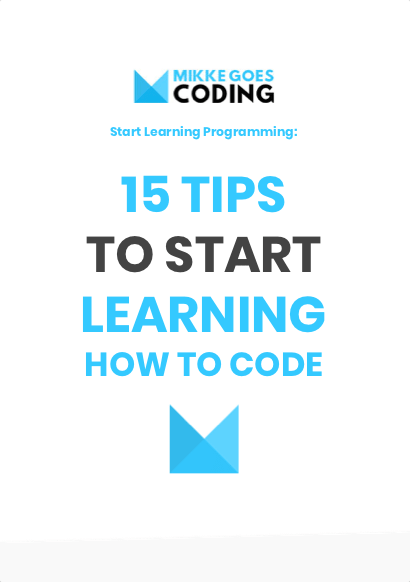 Sign up now to download my FREE E-Book and get helpful tips to start learning how to code right away (100% free!)
The free e-book will be sent to your email address:
Hi, I'm Mikke, the creator of MikkeGoes.com. I'm an economist who taught himself to code and became a web dev entrepreneur to have more freedom in life and to work on projects I genuinely enjoy.
I'm here to help you get started with learning how to code from absolute scratch and see results faster with this free e-book!
If you are new to coding and web development, this downloadable will help you:
Set the right goals for your learning
Choose the right programming language to learn
Maintain your motivation and focus
Find your first online coding course
Keep track of your learning
Sign up now, download your e-book, and I will walk you through some coding fundamentals for absolute beginners!
I'm a web developer and online entrepreneur who teaches his readers how to start learning to code and learn the right skills to start a career in tech.
Mikke Goes Coding © Copyright 2018-2020. All rights reserved.